You know how you just sit and sit and sit on an idea, and then all of a sudden the universe aligns everything perfectly and BLAM! Your idea, ITS ALIVVVEEEE (Dr. Frankenstein voice)! That is the exact birth story of my fashion film series and part 1 has just launched yesterday woohoo!!!! I hope you can feel my excitement!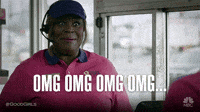 So I wanted to create a piece of art, a dramatic story of who the Lipstick Killer is and how she evolved into the Lipstick Killer brand. She is someone who works hard, loves hard, is a positive light but can bring out darkness within the storm. She is a fighter. She is passion. All of these qualities have earned their place in her life. She evolved. She had no choice but to transform. The fashion film series will take you on the Lipstick Killer evolution.
You will her at her best and at her worst, she remains at her best. Each mini film will be a glimpse of into the fashion elements of Lipstick Killers Collection. How fashion and style plays an integral role in our ever day lives. I present to you Part 1:
Until the next time…
Syreeta R.B.